April 2, 2014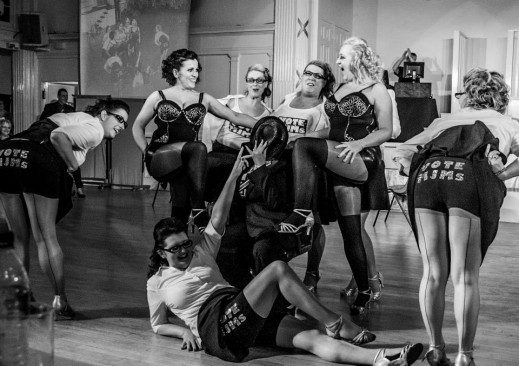 A phenomenal amount in excess of £50,000 in profit was raised at the Strictly Got to Dance for Cransley Hospice event which took place at Wicksteed Park on Saturday 22nd March 2014.
This was Cransley Hospice's best ever single fundraising event since it was established 20 years ago… WOW!!!
For those that weren't fortunate to get a ticket to the event, nine teams were paired up with nine MaSh dancers who worked with them over 10 weeks on two choreographed routines.  Each style of dance was unique for each group, which was then performed on the night in front of a panel of judges and a live audience of 1000!
Groups were formed from various organisations within the Kettering area.  They were…
Cransley Hospice, trained by Marye Simmons
Endoscopy unit, Kettering General Hospital, trained by Lisa Tartaglia
Pathology unit, Kettering General Hospital, trained by Anthony Bazin
Mawsley Primary School, trained by Donna Collins
T. James Electrical and Turner & Warren Hair Design, trained by Victoria Nowlan
Kettering Park Hotel, trained by Emily Merifield
Sainbury's, trained by Laura Scriven
Wilkinson's, trained by Liz Rogers
and finally, the winners of the night… Millbrook Junior School, trained by Shelley Davis
This event was a huge success and delivered above and beyond what any one of us could have imagined.  Wheels are already in motion for next years event and organisations are already contacting us to put teams forward, so keep a look out for updates.
Thanks to Nigel Adair and Thomas Jolley Photography for their contributions on the night and of course to everyone that donated, without you, this wouldn't have been the Strictly Success it was!
Tags: charity, cransley hospice, dancing
Categorised in: Charity, Community, Events