July 14, 2014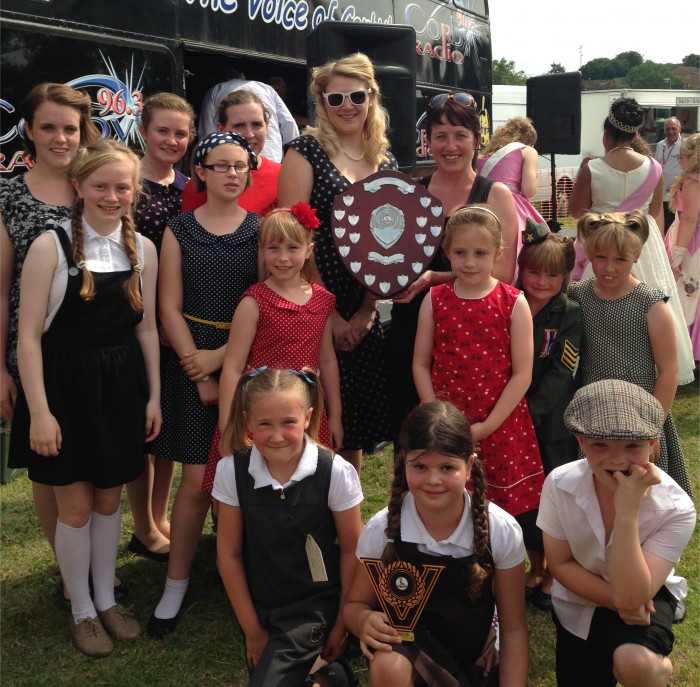 Well, what can be said except, wow and wow!
Once again, the MaSh Dance carnival float exceeded expectations and not only did we place 2nd in the Adults section, we came 1st overall for Best Dressed float and Best Spirit of the Carnival.
With a 1940's theme, all our members of the MaSh Dance Carnival Committee did an amazing job to capture this decade. Broken down in to various sections, we had a Wartime segment, Street Party and Big Band. The art work was superb, the model of a Spitfire was incredible and the time and effort that went in to the hand made Poppies and Street Party food was very worthy.
Everyone who attended and supported the float, your efforts made us very proud. Fab costumes and high energy levels, you never let us down, thank you!
Photo's and video clips are on our Facebook page, so please feel free to tag yourself in them and share.
Next up, Kettering Carnival – Saturday 16th August.  Who's up for doing it all again?
Tags: 1940's, 2014, carnival, corby, corby carnival, results
Categorised in: Community, Events